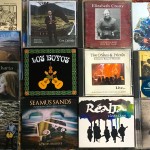 CD nua Los Boyos – Los Boyos- anocht agus ceol ó thall is abhus. Los Boyos is tonight's new cd Los Boyos and music from ether, and over, for evening.
Logs/lists for 1020 here
Cláracha atá imithe ansa thíos + craoladh beo ar-líne. Previous prgs and live broadcasting online via below link RnaG/RTE eolas agus archives faoin gclár/info and archives re prog.